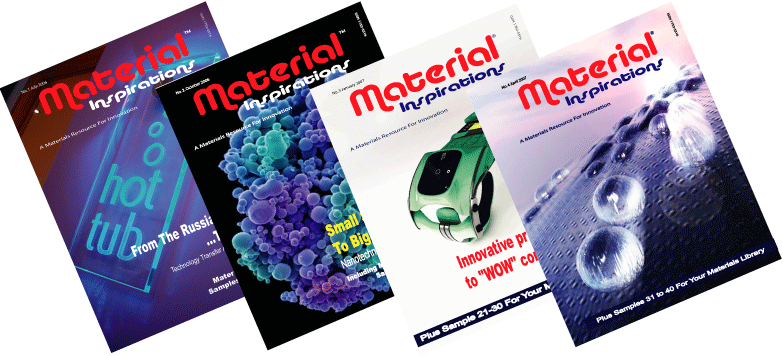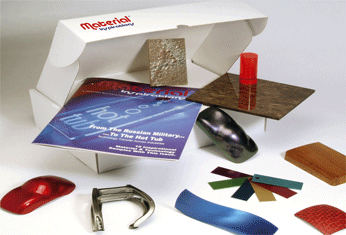 A Materials Resource For Innovation
Build Your Own Materials Library....
Every quarter, new product development specialists, designers and architects can find the latest, innovative materials showcased in Material Inspirations magazine. Don't just read about them, with Material Inspirations you will build a valuable reference tool, a materials library containing physical samples of all the materials featured.
Just £399.00 ex VAT
(4 Quarters)
Including Delivery Within The U.K.
Material Inspirations helps you discover new materials in ways a magazine alone can never capture. You can explore tactile elements, view them in different lights, reveal kinetic properties and try them in combination.
Remember – " A picture paints a thousand words".......
....... but a sample is worth a million!
To Subscribe Call -
+44 (0)1344 423223
Or Fax -
+44(0)1344 482516